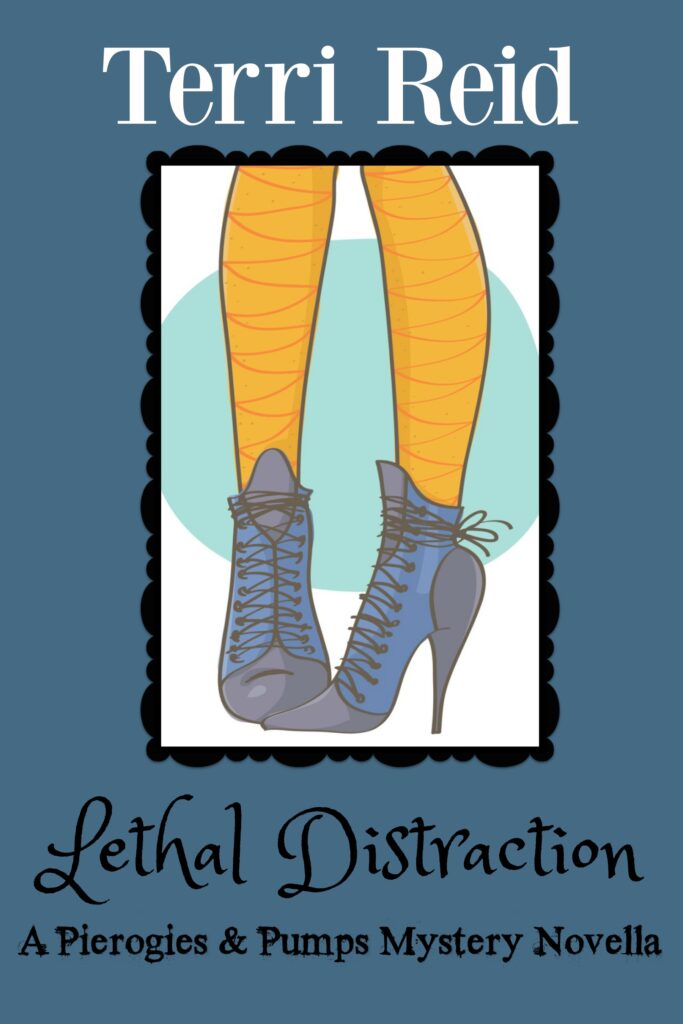 Part of the
Pierogies & Pumps
series:
Lethal Distraction - A Pierogies & Pumps Mystery Novella

Zoe Wisnewski would do just about anything to become an investigative reporter for the Chicago Tribune, even if that meant rifling through the trash cans of the current investigative reporters, looking for any discarded leads. Little did she realize that following up on one particular discard would not only drop her in the middle of a murder investigation but also put her smack dab in the crosshairs of an assassin's gun.
Will her burgeoning relationship with Sergeant Tom O'Reilly, her assigned protector, guide her to success as a reporter? Or will their attraction prove to be a lethal distraction?